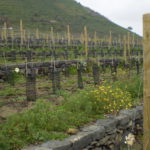 TG 9 / TG 28
Rhomboidal mesh thick and reinforced
Perform a protective function, preventing the spillage of the thinner and delicate branches, which are particularly desirable for several wild animals. Furthermore they putt the plants sheltered from wind, even creating a slight micro-climate that facilitates the growth.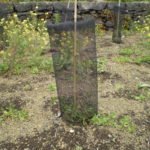 TG 22 / TG 14
Rhomboidal dense mesh
Only suitable to protect the vegetation of the young plants from the aggression of ungulates (for example deer, chamois,  etc.), who prefer to feed on buds and apexes with devastating effects on plant growth.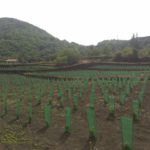 TG 16 / TG 32
Light rhomboidal mesh
Indicate to prevent small rodents and hares to gnaw the bark of young fruit trees and vine plants, soft and slightly woody, causing permanent damage that slow the growth of the plant up, in many cases, to determine the death.
Characteristics
Product

Mesh

mm

Weight

g/m²

Color

Diameter

cm

Leng.

m

TG 09
2×2
80
black
10,8
50
TG 28
2,5×3
80
black
15
50
TG 22
4,5×4,5
110
black
20
50
TG 14
4×3
80

black

green

beige

15
50
TG 16
12×10
40

black

green

blue

15
100
TG 32
11×8
80
green
30
100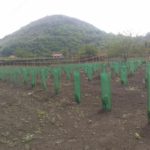 TG 19 / TG 30
Large diameter for the protection of the stem
Indicated for the protection of forest plants and coniferous broad foliage, which often suffer the energetic physical rubbing that wild large animals, such as deer and deer, exert on the stalk.
Product

Mesh

mm


 Weight

g/m²


Color

Diam.

cm


Lenght

m

TG 19
22×28
150
black
19
50
TG 30
20×21
225
black
30
50
For more informations contact us