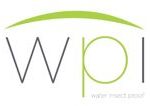 The Water Insect Proof (WPI) net protects crops from rain: made of HDPE monofilament, it is not completely waterproof but manages to block the drop, while guaranteeing the passage of air inside the system.
It is ideal for those crops that are particularly vulnerable to fruits cracking.

On request, it can be sewn with Monotex net to guarantee protection against Drosophila suzukii .
Product

Colour

Weight

g/m²

% shading

Width

m

Length

m

Water-Insect Proof

(made with Fibrillated Rafia in the weft

and monofilament in the warp)

white
200
20
1,00-1,50-2,00-2,50-3,00-3,50-4,00- 5,00
on request

Water-Insect Proof Plus

(made with Fibrillated Rafia in the weft

and monofilament in the warp)

white
240
35
1.50 – 2,00
on request
For more information contact us