Hortonova: net produced in top quality polypropylene, extruded and expanded. Light and very resistant to traction in time warp.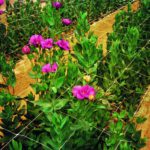 The boxes for floriculture
In floriculture the net is stretched horizontally for cut flowers.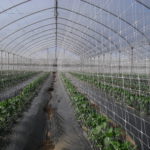 The boxes for horticulture
In horticulture, TENAX HORTONOVA is positioned vertically to the cultivation of peas, beans, tomatoes, cucumbers and all climbing vegetables in general.
Characteristics
Product

Mesh

mm


 Squares

n.


 Color

Width

m


Length

m


HORTONOVA FG
170×150
da 2 a 25
white
da 0,34 a 4,25
1000
HORTONOVA FG
170×150
da 6 a 12
white
da 1,02 a 2,04
500
     HORTONOVA FGPO
125×125
da 4 a 10
white
da 0,50 a 1,25
1000
HORTONOVA FH
100×80
da 5 a 12
white
da 0,50 a 1,20
1000
For more informations contact us